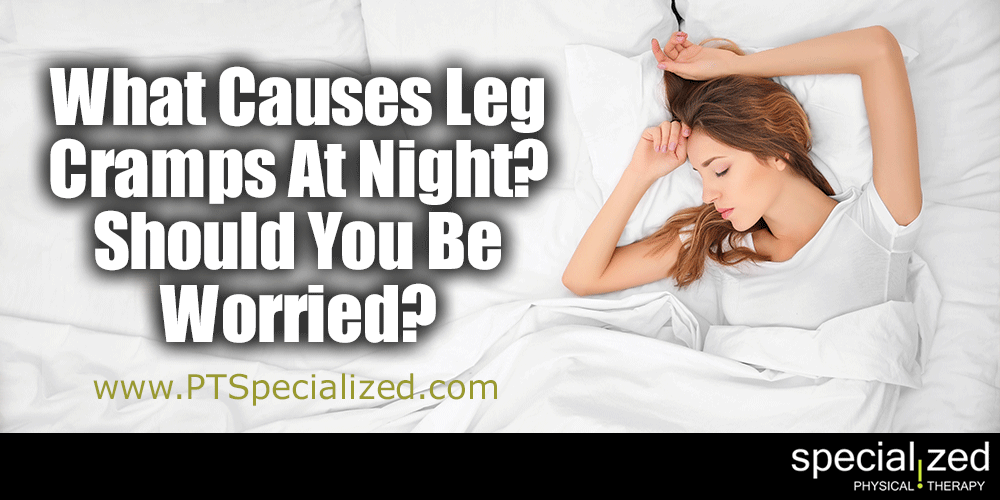 You woke up last night with a bad cramp in your leg and it's been happening more often lately. What are they, what causes them and are they something you should be worried about?
What are muscle cramps?
Muscle cramps are strong contractions or tightening that causes pain. They come on suddenly and lasts from a few seconds to several minutes. Nighttime leg cramps are usually sudden spasms, or tightening, of the calf muscles. They can sometimes happen in the thigh or the foot and often occur just as you are falling asleep or waking up.
What causes muscle or leg cramps?
The causes of muscle or leg cramps aren't always easily known. There are some things that can bring them on.
Things like overusing your muscles exercising, injuries, conditions that cause decreased amounts of minerals like calcium and magnesium (like pregnancy) cold temperatures, especially to cold water, medical conditions like kidney disease, thyroid problems, MS or blood flow issues.
Other things include standing on a hard surface for a long time, sitting for a long time, or putting your legs in awkward positions while you sleep, dehydration or some kinds of medications.
Cause for concern?
With all of those things as possibilities there may be cause for concern. Talking with your doctor is a good first step. There are things you can do if the cause is decreased minerals, such as taking supplements. If it is because of a medication, talk to your doctor about how to avoid this side effect or if you can change medications.
Also, stay hydrated, stretch and exercise. If overuse is the problem, talk to a physical therapist about how to exercise better to avoid injury.
Don't wake to cramp after cramp. Do something about it today.