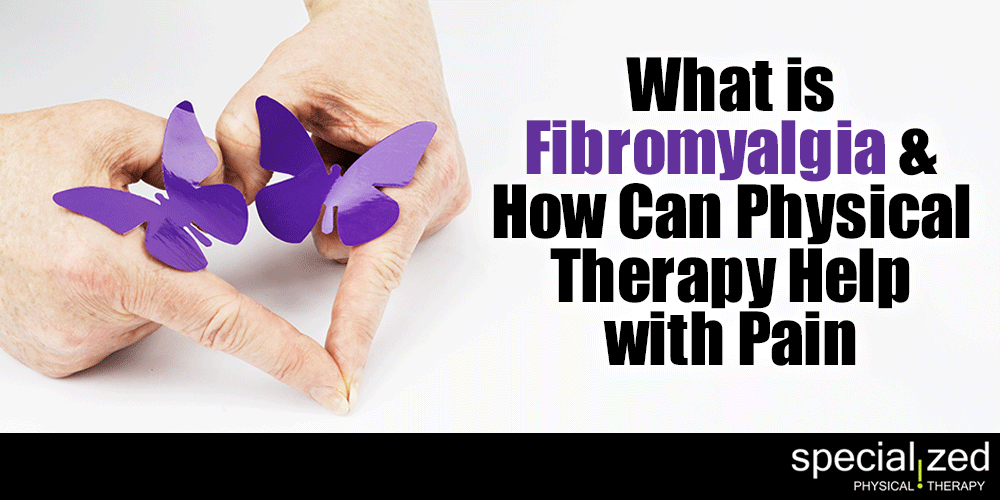 Fibromyalgia is a medical condition that causes pain throughout the body. It's difficult to diagnose because it has very varied symptoms. Physical therapy can be a huge help for people with fibromyalgia.
What is fibromyalgia?
Fibromyalgia is a condition that causes pain all over the body, as well as tender spots in muscles and joints, especially those that deal with movement: shoulders, elbows, knees, ankles and hips to name a few. Researchers have come to the belief that fibromyalgia amplifies painful sensations by affecting the way your nerves and brain processes pain signals. It also has symptoms such as insomnia, fatigue, muscular stiffness (especially in the morning), headaches, forgetfulness and cognitive issues, and tingling in the hands and feet. It's onset is sometimes preceded by a physically traumatic event like a car accident or major surgery.
People don't have the same symptoms
Patients rarely have the same symptoms, either all or some of them, so treating it can be daunting. Doctors recommend medications, dietary changes or supplements, physical therapy and exercise. As with arthritis, it seems that staying active and moving helps make the symptoms less severe. This is where physical therapy comes in. Your physical therapist can help you develop an exercise plan tailored to you and your symptomatology. He or she can also teach you how to set realistic goals and set a realistic pace, and also how to adjust your exercise routine when you have flare ups.
Manual therapies
Some manual therapies that physical therapists can also use with fibromyalgia patients can include myofascial release, trigger point therapy and massage.
As physical therapists, we can help you deal with your fibromyalgia. You can be helped and you can feel better.
Request a free pain evaluation today!