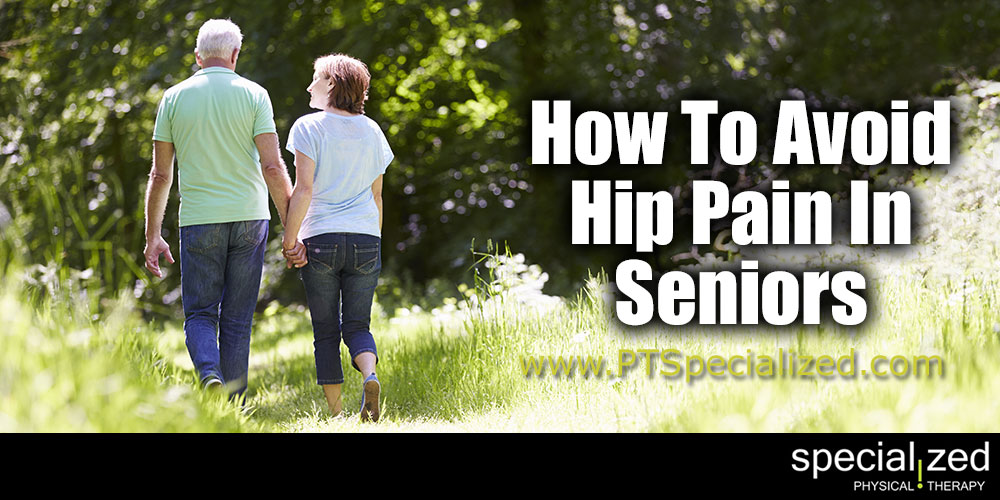 It may seem inevitable as we age. Hip pain. The aches and pains of growing older. Except it isn't. Not every problem that causes hip pain is preventable. Some are, some aren't. You can prevent some, you can make others less painful. It's not difficult, but it can make your life much better. It could be as simple as losing weight and exercising more.
Lose weight
One thing to do to stop or diminish hip pain as a senior is to lose weight. If you are overweight, the excess weight causes stress on your joints. Losing weight can help keep osteoarthritis in your hip from progressing. Removing the stress can ease everyday aches and pains.
Not to mention reducing stress on all your other joints, heart and other body systems.
Exercise
Exercising is also key to reducing pain and injury risk. Exercise can help your whole body in numerous ways, but specifically for the hip it helps in a few ways. Exercise strengthens muscle and bones. It helps your cardiovascular system which means better blood flow to the same muscles and bone. Exercising also helps balance which helps in fall prevention. Falls are a huge factor in hip injuries.
A few things about exercising
Be sure to stretch prior to exercising and warm up gradually. Once you are finished your session be sure to cool down gradually as well. It's also important to pay attention to the signals your body sends you. If you feel pain while exercising, stop and cool down.
No pain, no gain shouldn't be your mantra! Your clothing and shoes should fit well. Clothing should be loose enough to allow sweat to evaporate and shoes should fit well and provide proper arch support. Try to avoid running on hard surfaces like concrete or asphalt. Try using a local school track as they are made from material that has some bounce and give.
Most importantly, if you have any hip pain, get off of it, ice it and have it seen by a doctor or physical therapist if the pain persists. You don't have to live with hip pain.
If you are in the Denver area and are experiencing hip pain, please sign up for a Free Pain Consultation today!