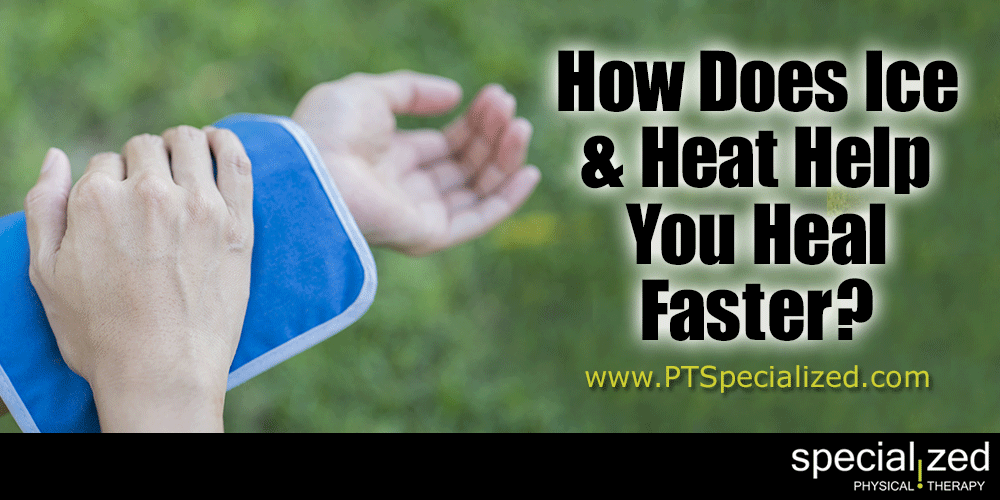 You hear the advice all the time: heat and/or ice an injury. Sometimes the advice is confusing. You want to use them correctly, so how does one or the other actually help you heal?
Ice for acute injury
Ice is usually used when you have an acute injury. An acute injury is when you do something like twist or sprain your ankle or injure yourself in a way that causes swelling. Ice will help bring down the swelling if used in the first few hours. Applying ice early and often within the first 48 hours will help the swelling.
When swelling is kept in control, pain is decreased. Ice is also used for chronic conditions where inflammation is a problem. If you have a chronic injury always ice after activity, never before.
Use ice for 15 to 20 minutes at a time then off for the same amount of time. This gives the skin and tissues a chance to warm before treating again.
Constant ice can actually damage tissues or cause frostbite.
Heat for muscles and tissues
Heat is used to help relax and loosen muscles and other tissues
It also stimulates blood flow to the treated area. This encourages healing to the tissues, but is used for chronic injury, not acute injury.
Heat treatments are used prior to activity or exercise to loosen up muscles to minimize further injury but shouldn't be used after activities. Heat packs should be applied for 20 minutes at a time, then off for at least 20 minutes. Prolonged use can cause burns.
If you're not sure which you should be using call or visit a physical therapist like Specialized Physical Therapy.
If you are in pain, please give us a call for a free pain consultation! (720) 493-1181