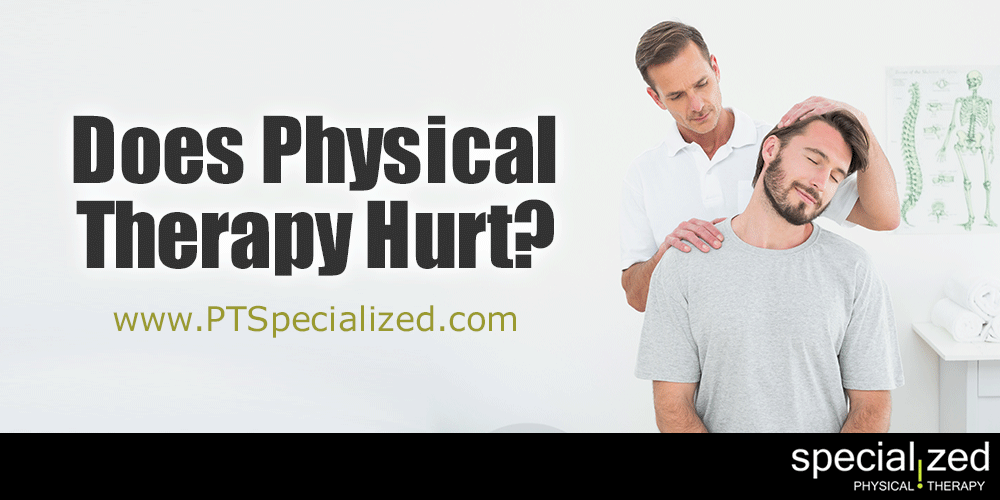 Your doctor says that you need physical therapy, but you're afraid that it will cause you even more pain than you are in right now.
Getting up and moving is not what you want to do because it HURTS. So you really want to know if physical therapy will hurt before you agree to even hear more.
We are not going to sugar coat it…
In some cases, yes
If you are already in pain due to an accident, injury or surgery, then yes, there will probably be some pain. If moving now hurts, moving in physical therapy will hurt too.
If you are seeking relief for a chronic pain like back, neck, arm or leg pain, then doing physical therapy might actually make you feel relief right away or shortly after starting treatment.
If you have physical therapy after surgery, the fact that it will be pulling on skin and muscles that are healing will inevitably cause some pain or discomfort.
However, in the long run it will make those painful days shorter since physical therapy helps you heal more quickly.
Physical therapy will be more comfortable over time
In fact, it should make you feel better as each treatment progresses. Like exercising, you may have some sore muscles as you stretch and strengthen them. You may not, and just moving may just make them feel better, not sore.
Just remember that being sore is different than being in pain. If your pain from the physical therapy lasts more than a day or two, let your physical therapist know.
Talk to your doctor or physical therapist
So talk to your doctor or physical therapist about how you can avoid some kinds of pain. If it's from a surgery, find out how you can treat your incision to make it more pliable. Be prepared for soreness, don't be afraid to speak up if something hurts and remember that in the long run with physical therapy you will feel better.