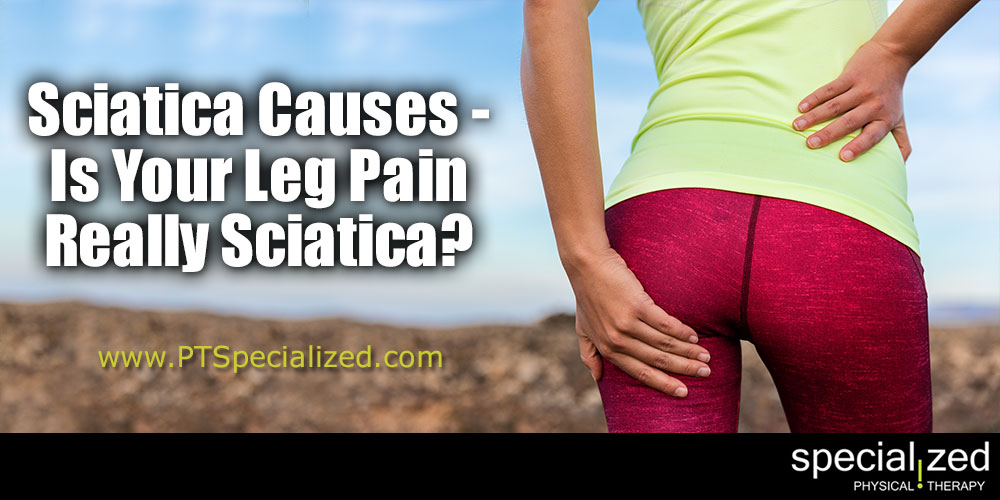 Sciatica is a painful condition that many people suffer with. It causes pain to travel down the back or front of the leg from the lower back. It also causes weakness or numbness in that leg or foot. It has several causes, each of which pinches the sciatic nerve, and each can be treated with physical therapy. Not sure if it's sciatica? Well try this: lay on your back and raise the affected leg. If pain shoots below the knee it's sciatica.
One cause is spinal disc herniation
Disc herniation in one of the lumbar spine or near the sacral nerve roots puts pressure on the sciatic nerve by causing swelling of surrounding tissue. Dealing with the disc herniation should remove the cause and also deal with the sciatica.
Lumbar spinal stenosis is another cause
It's a condition where the spinal canal narrows and compresses the spinal cord or sciatic nerve roots. The narrowing can be caused by bone spurs, spondylolisthesis, inflammation, or a herniated disc. The narrowing of space pinches and irritates the sciatic nerves.
Pregnancy is also a common cause
What happens is that once the baby turns head down the weight of the head on the sciatic, nerve when sitting down especially, causing the sciatica. There is really no treatment other than waiting for delivery. Sciatica should subside at that point.
Other causes are more rare
Things like tumors and such. Anything that causes pressure on the nerve will cause sciatica. Removing the tumors will help.
Physical therapy can help most all of these situations. If you are having pain in your leg and you think it's sciatica, see your doctor. Then find a great physical therapist (like Specialized Physical Therapy) who can get you on a treatment plan to treat the underlying cause and get relief.