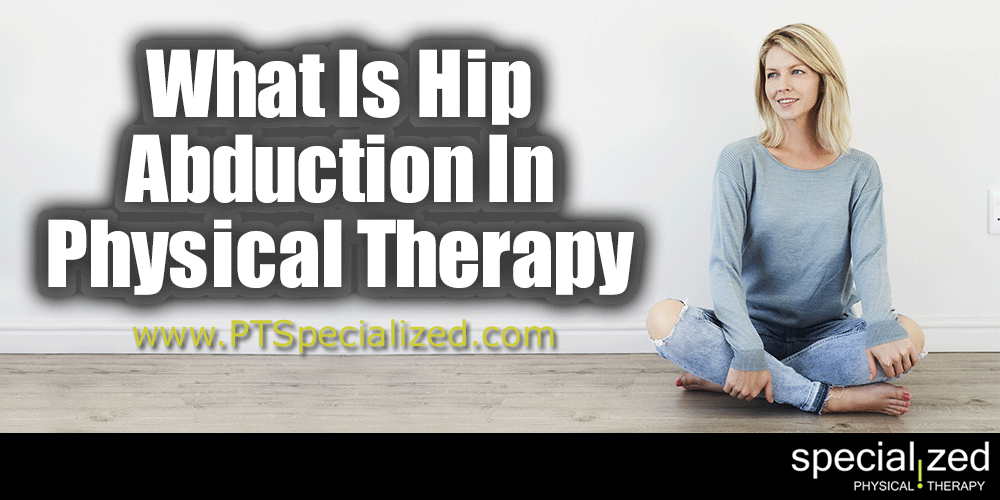 Hip abduction is the movement of the leg away from the body. The picture that comes to mind for most of for this is a ballet dancer standing at a barre and kicking their leg out to the side, but in actuality it is a daily movement when we do things like moving side to side, getting out of bed or out of a car.
Hip abductor muscles, including the gluteus medius, gluteus minimus, and tensor fascia lata are important because they help with our ability to stand, walk, and rotate our leg with ease.
When you have hip abduction, some of these very important functions become hard and painful.
Causes of hip abduction
There are many causes of hip abduction that range from inactivity (sitting at your desk all day) to repeated crossing your legs when you are sitting down.
Hip abduction is rarely the result of a quick trauma, rather it is the wearing down over the course of time of the muscles responsible for this vital motion.
Prevent pain
Properly exercising the muscles used in hip abduction will help to prevent pain in your hips and knees. If you already have issues with your hips and/or knees, exercises are used to treat this pain. Those muscles not only move the leg out, but also help rotate it. They are also important to help stabilize you when walking, and one-legged movement.
Physical therapy
Physical therapy uses hip abduction exercises to treat certain kinds of knee and hip pain. A physical therapist will provide an exercise program that stretches and strengthens specific muscles and joints affected by issues with hip muscles to improve range of motion and to aid in healing by promoting blood flow.
If you are experiencing hip abduction problems, give us a call today for a free pain consultation! We are here to help you get back on your feet again! (720) 493-1181