Covid-19 is a restrictive lung disease, and it has been found to impact multiple body systems resulting in breathing difficulties, deconditioning, fatigue, balance deficits, dizziness, joint pain, and muscle weakness.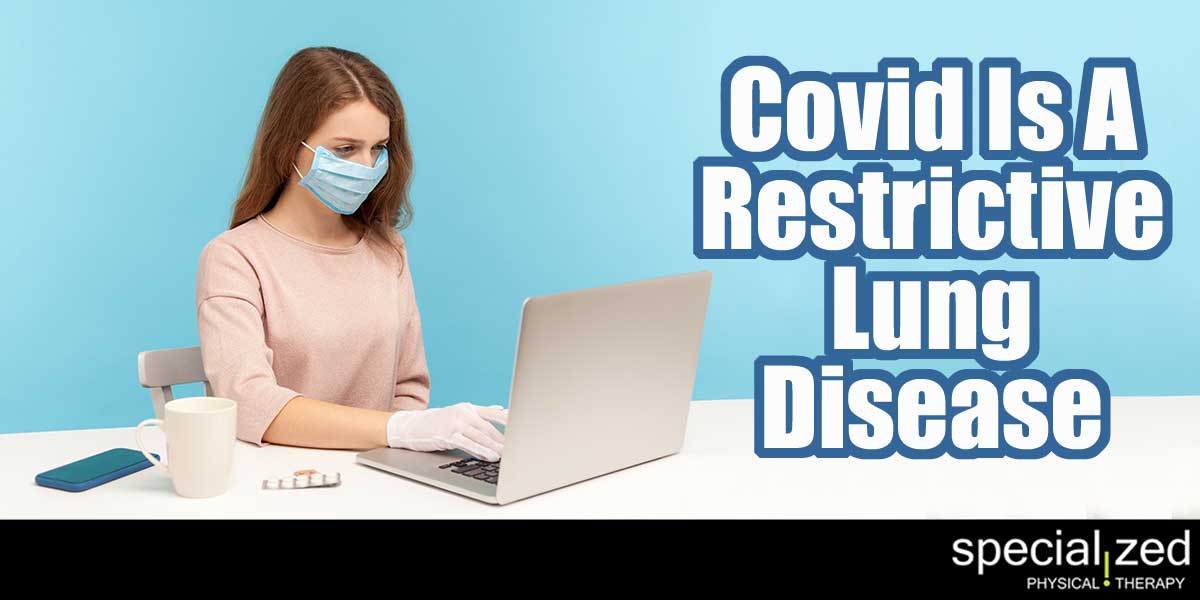 The medical community has had time to learn more about the short and long-term effects of this virus.  In the long term, some individuals may experience activity limitations lasting for several months following their diagnosis.  This can make a return to work, hobbies, sports and a normal active life challenging.
If you are struggling to return to normal function after a Covid-19 diagnosis the experts at Specialized Physical Therapy are ready to help.  Your Physical Therapist will work closely with your physician to establish a comprehensive treatment plan and ensure that you have access to all the resources you need for a full recovery.  After completing a thorough evaluation your Physical Therapist will work with you to identify treatment goals and develop an individualized plan to facilitate your return to the active life you previously enjoyed.
Here are a few of the many ways that physical therapy can help the rehabilitation process following Covid-19:
Education on energy conservation and pacing of activities to minimize fatigue
Exercise prescription to improve cardiovascular endurance and muscular strength and endurance
Balance training and education on fall prevention
Training in compensatory strategies to perform daily activities more easily
Treatment of the vestibular system to address dizziness complaints
Manual techniques to improve diaphragm mobility and ribcage expansion for optimal breathing mechanics, and to address nerve irritation or injury
Retraining of respiratory muscles for improved breathing efficiency
Instruction in range of motion activities to reverse the effects of prolonged immobility
Assessment and treatment of musculoskeletal issues including headaches, spine, and joint pain
Guidance on progressive loading for return to sports and recreation
Coordination of care with other disciplines as necessary
All treatments will be administered according to the most current guidelines to optimize improvement while minimizing risk.  Heart rate, blood pressure, oxygen saturation levels and temperature will be measured at the start of each session and treatment will be progressed according to each individual's tolerance.
To ensure safety of our patients and staff, all SPT clinics continue to follow CDC and local health department recommendations.  This includes enhanced cleaning protocols, mask requirements, social distancing, and screening for symptoms of Covid-19.  We look forward to seeing you soon and partnering with you to reach your goals!