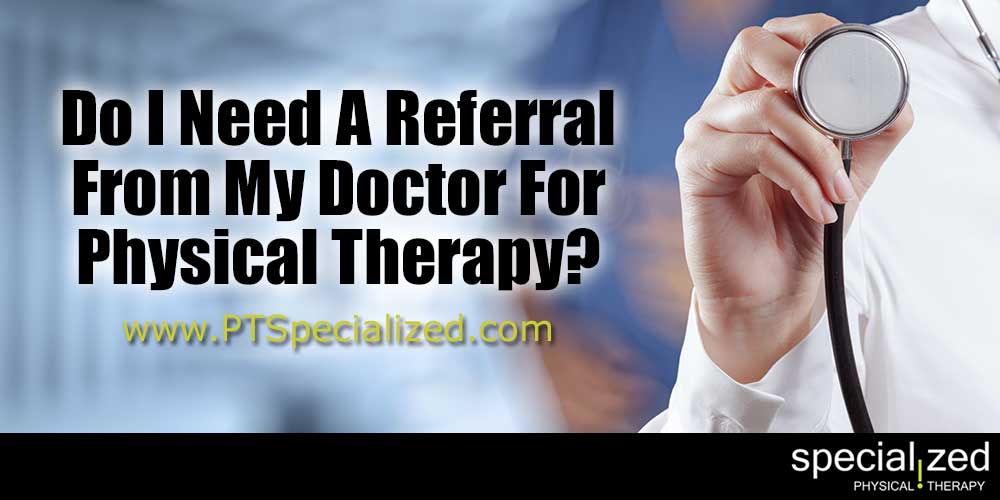 A question that we frequently get on the call line is, "do I need to have a referral from my doctor for insurance to cover my physical therapy treatment?"
As Colorado is an open access state, you can be evaluated and treated by a physical therapist without a physician's referral. However some insurance policies require a doctor's referral and we will be happy to advise you as to whether this is required by your plan when you call to make your appointment.
If you have been referred by a physician or specialist, your therapist will share the results of your examination with your doctor as well as present the Specialized Treatment Plan for review. In this way we will always be part of your entire healing team.
Have a doctor referral? If you are not sure about your insurance we are happy to help! Simply give us a call and we will find out whether your doctor recommended treatment is covered.
No doctor referral? Our clients sometimes come without a doctor's referral and that is great too! There is no risk, you can come in for a FREE 30 consultation to make sure we will be a good fit to work together to get you healthy!
We know that your health care options can sometimes be a little confusing and we are here to help you sort out your options whether you are going through a doctor's referral or not.
Any questions about needing a doctor's referral for your physical therapy treatments? Give us a call today! 720-493-1181