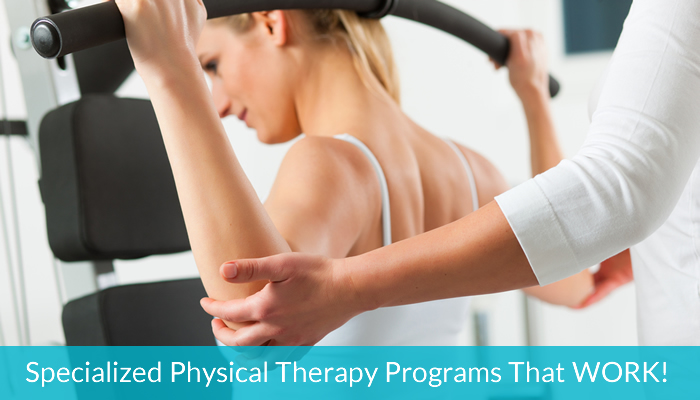 MANUAL PHYSICAL THERAPY
We know that there is nothing more healing than manual hands-on physical therapy to help with pain. Our physical therapists are caring, kind and educated as to how to best us hands-on techniques to help our patients heal. Find out more about our hands-on physical therapy services
TRIGGER POINT DRY NEEDLING
Trigger Point Dry Needling involves using small dry needles at a trigger point to help loosen muscles, alleviate muscle banding and pain and increase blood flow. Learn more about the benefits of Trigger Point Dry Needling
MASSAGE THERAPY
Our Massage Therapists work closely with your Physical Therapist on every aspect of your Customized Treatment Plan in an effort to expedite recovery and aid in reducing your pain. Learn more about the use of Massage in Physical Therapy
MOBILITY AND STRENGTH
What we know for sure is that as we age, physical function declines. The reason? Loss of muscle strength. In fact, each decade after 50, we can lose as much as 15% of our muscle strength and as much as 30% per decade after the age of 70. Find out more about our Mobility and Strength services for seniors!
PERSONALIZED EXERCISE PLANS
No two bodies are exactly alike, just like no two types of pain are just the same. With this in mind we are dedicated to designing an exercise program that will match you and your body. Find out more about our custom designed exercise plans
– – – – – – –
When we opened our clinics, our commitment was to deliver the finest physical therapy treatment available anywhere in the world. That meant hiring therapists who themselves were the most outstanding among those in the industry. Individuals who would be committed to continually researching and learning about and then implementing the latest research, diagnostic protocol, methodology, technique and equipment available in the industry today.
It would be about building a family of dedicated people who believe, as we do, that nothing is more important than our ability to help our patients live their best life. Today, we are proud to have a staff of over 25 therapists, all of whom believe that the science of healing is, in fact, an art.