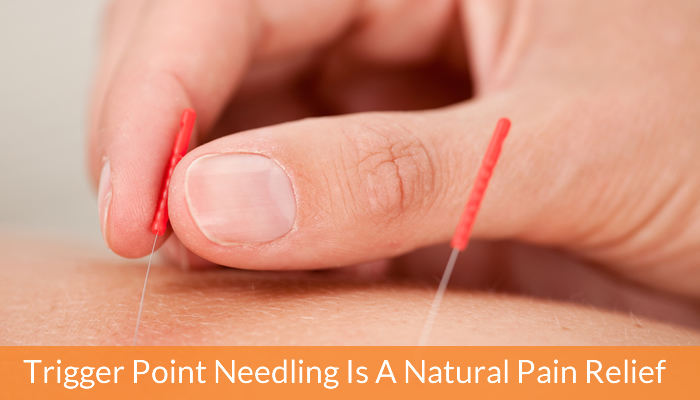 Trigger points are the painful spots in a muscle which, when pressed upon, will send pain to a different area of the body. This referred pain is what can be relieved with Trigger Point Dry Needling. The process involves using small dry needles similar to those used in acupuncture.
The needle is placed into the trigger point to release the tight muscles, increase blood flow and alleviate muscle banding and pain. A low risk alternative to traditional injection, Trigger Point Dry Needling relies on the body's own healing mechanisms to eliminate pain.
Additional Resource: Find out more about The Difference between Trigger Point Needling and Acupuncture
If you are in pain and want to find out more, sign up today for a free pain consultation!