Your brain is your most valuable resource and you should protect it. Oftentimes concussion symptoms may linger past two weeks. In those instances it is important to seek out care from one of our highly trained and knowledgeable therapists.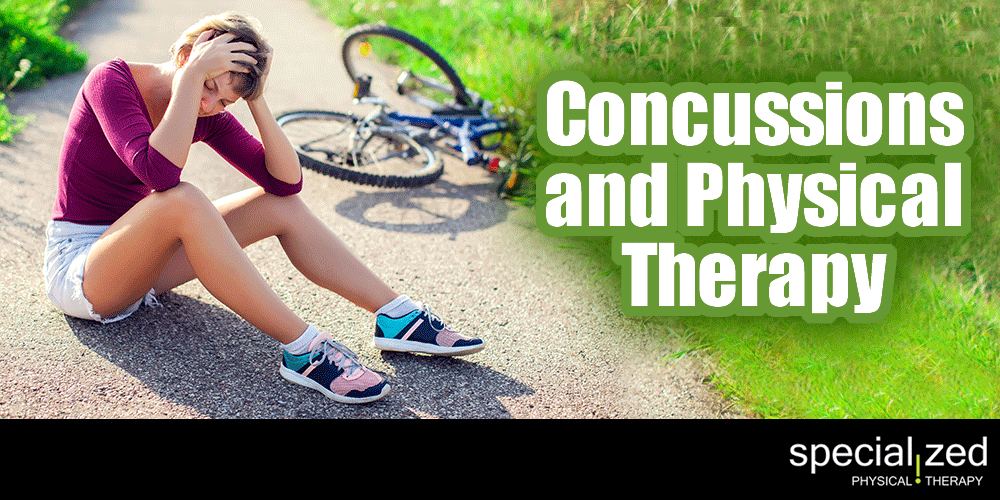 Did you know that there are actually twenty two common symptoms of a concussion? They include but are not limited to:
Headache
Nausea
Dizziness
Difficulty sleeping
Intolerance to sound or light
Changes in mood
Difficulty with memory and concentration
This long list of symptoms may seem extremely overwhelming, but our therapists have the ability to diagnose and treat your symptoms that affect you the most with evidence based treatments.
Every concussion is different, but common treatments include vestibular rehabilitation, vision therapy, manual therapy and exercise prescription for the cervical spine, cognitive exercises, and sub-threshold aerobic exercise prescription. We also utilize a collaborative approach with other healthcare professionals to make sure you have the best possible outcomes.
Sometimes treatment for concussion may temporarily worsen symptoms, so if possible we recommend bringing someone with you to at least your first session.