There are strategies our body utilizes to provide stability when we lose our balance or to keep our balance when we feel dizzy or trip.  Research has shown that, as we age, our reaction time decreases.  We also find ourselves more apt to be dizzy due to medications or trip because of vision issues.  All of these contribute to increased risk of falls.
In physical therapy, we challenge balance in a safe environment to allow the body to relearn the proper balance strategies and improve reaction time.  Having better balance can help offset any balance issues due to medications or vision.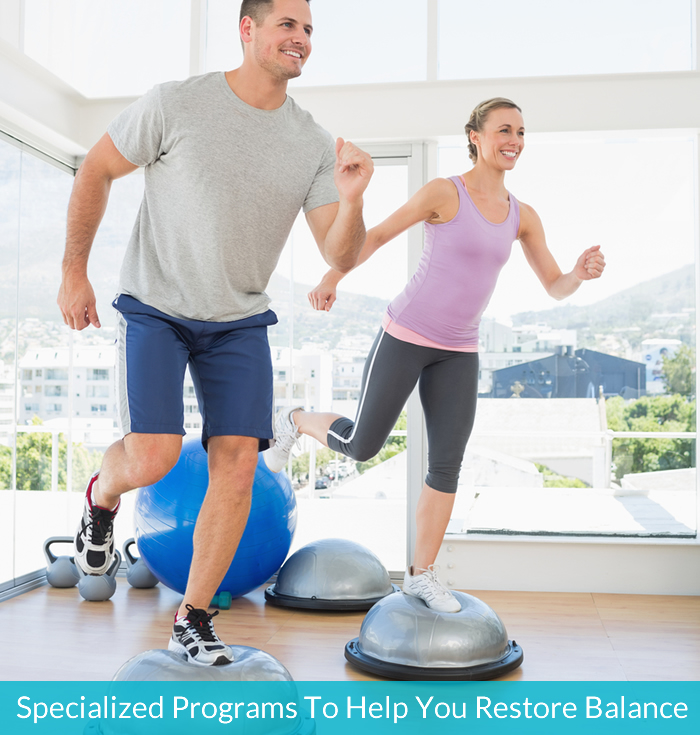 Our Balance Screening team will take the time to get to know you and work with you to design a program incorporating muscle strengthening, gait training, functional activity training and balance training that will keep you safe, strong and on your feet.  And after all isn't that the best place to be?
Call us today to learn more about our Balance Screening Program for Seniors! (720) 493-1181