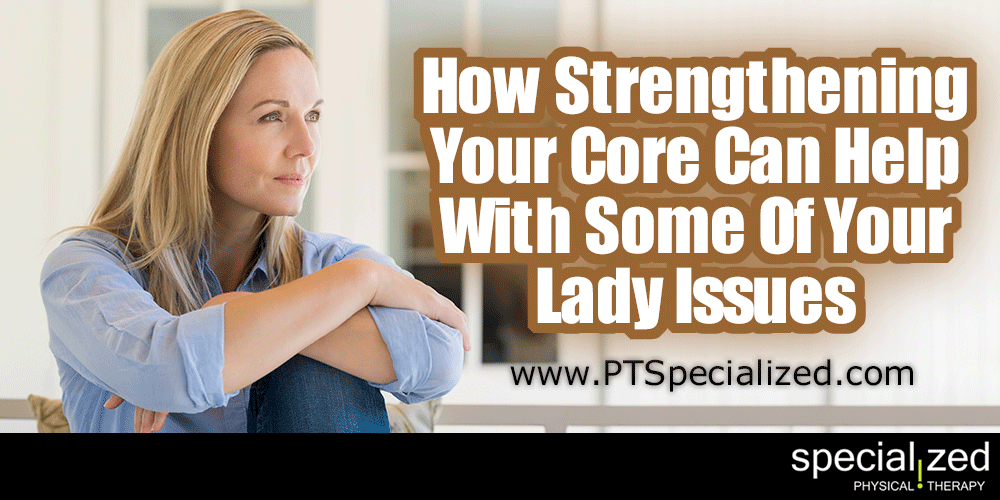 Your lady parts are bothering you.  Whether it's urinary incontinence issues, pain during sex or other issues, strengthening your core muscles will help with these problems and others.  Here's how.
Pelvic floor muscles
The muscles in your pelvic floor are very important.  They form the "hammock" that supports and holds in the organs in the lower abdominal cavity.  In women this includes the bladder and uterus along with the lower back musculature and includes the Pubococcygeus, also known as the PC or PCG muscle, goes around the openings for the urethra, vagina, and anus.
When the pelvic floor muscles are weak or damaged, the openings can be a problem.  Those problems can include incontinence, sexual function or uterine prolapse, back pain or abdominal pain.
How is damage done to the pelvic floor?
The damage can be done to the pelvic floor in many ways, including childbirth, aging, inactivity or chronic coughing.  It's not irreversible, but making sure that you have a strong core will prevent many, if not all, of them.  Doing kegels or pilates will do the trick.  Just be sure to check with a professional about doing them safely.  A physical therapist can evaluate your particular needs and design a program that will address your needs.
Related Post: Kegel Exercises Seem Simple, Right? Did You Know You Can Do Them Wrong
Don't be embarrassed
The worst part about having these kinds of issues is the shame that some women feel. Experiencing incontinence can keep you from wanting to go out in the world. Having pain during sex can hurt your relationship.
None of these things are your fault and you need to know that there is help for these issues by strengthening your core.
If you would like to talk with someone who has worked with hundreds of women over the years, give us a call today or schedule a free evaluation!