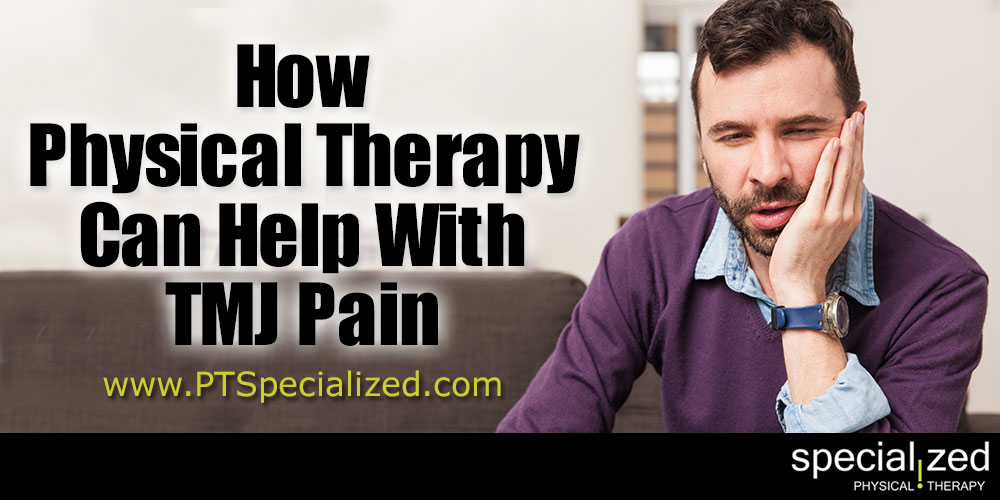 Temporomandibular joint dysfunction, also known as temporomandibular joint dysfunction syndrome and temporomandibular disorder (TMD, TMJ, TMJD) is an umbrella term covering pain and dysfunction in the muscles of the jaw and the temporomandibular joints, which are the joints which connect the jaw to the skull. It causes pain, not just in the jaw and teeth, but also the neck, head and shoulders.
TMJ isn't life threatening, but definitely life disrupting. Pain can keep suffers from sleep, focus at work and make life miserable.
Other symptoms include problems when you try to open your mouth wide, jaws that get stuck in the open or closed position, clicking, popping, or grating sounds in the jaw joint when you open or close your mouth or chew, feeling as if the upper and lower teeth are not fitting together properly, headaches, dizziness, earaches, hearing problems or tinnitus.
One treatment commonly prescribed is physical therapy. PT is designed to relax the affected muscles, improve posture, and relieve jaw pain.
Usually the therapist uses a combination of treatments, such as TENS or Transcutaneous Electrical Nerve Stimulation. TENS utilizes an electrical current to relieve stiffness and pain. Ultrasound can also be used. Ultrasound uses high frequency sound waves to the muscle and generate gentle heat.
Another treatment is iontophoresis, which is a non-invasive way to deliver medication through the skin. The medications are usually steroids and/or lidocaine. Of course there will also be exercises, moist heat and cold packs. The heat and cold relax and increase blood flow while the cold reduces inflammation and pain.
Don't suffer in silence. Talk to your doctor or dentist about your TMJ issues and ask for physical therapy. It can make your life much better.
If you would like to find out more about how physical therapy can help your TMJ pain, sign up for a free pain evaluation appointment today!