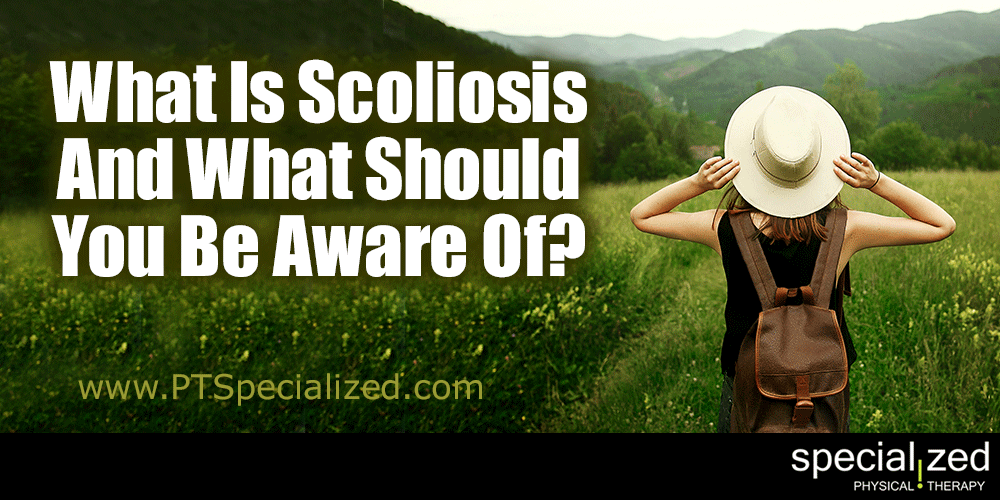 Scoliosis. The word brings back memories to some of lining up at school so the school nurse could check everyone for scoliosis. But what is scoliosis?
Scoliosis is a curvature of the spine
If you look at the back of someone without scoliosis, you would see that their spine runs straight down the middle of their back. When a person has scoliosis, their spine curves to the side. That curve may be small or large or somewhere in between and it could look like the letter C or the letter S. If the curvature is less than 10 degrees it may be scoliosis, but isn't treated aggressively. When found in children, that less than 10 degree will most likely just monitor to make sure that it doesn't get worse, or that the child grows out of it.
Some forms of scoliosis doesn't have a specific cause, and is what is known as "idiopathic." Those that do have clear causes are divided into two types — structural and nonstructural.
Nonstructural scoliosis
Nonstructural scoliosis is when the spine works normally but looks curved. It happens when one leg is longer than the other, muscle spasms or inflammations like appendicitis. When the underlying issue is treated, the scoliosis more often than not goes away.
Structural scoliosis
With structural scoliosis the curve of the spine is rigid and can't be reversed and can be caused by cerebral palsy, muscular dystrophy, birth defects, infections, tumors and other genetic conditions like Marfan syndrome and Down syndrome.
Structural scoliosis that is congenital begins as a baby's back develops before birth. It can be detected at birth or not show up until the growth spurt at puberty. No matter when it's detected, treatment may be minimal, or more invasive like surgery. There is no way to prevent it.
Hearing that you or a loved one has diagnosed with scoliosis is scary, but it doesn't have to be a life sentence in all cases. Make sure to research your options, talk to your doctor and if warranted, contact a great physical therapist like Specialized Physical Therapy to find out how we can help!