Getting Rid of the Pain for Good!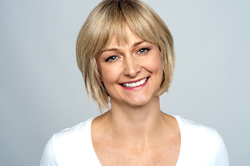 "I have had chronic lower back pain for years. Two years ago, I spent 6 months working with a chiropractor. I did have some relief, but nothing like the relief I have gotten after 4 visits with Specialized Physical therapy. For the first time in years, there are days I find I am totally pain free. I am starting to realize I can walk and move without pain, something I never believed could happen! Thank You Specialized Physical Therapy!"
- LuAnn J Smidt
Make an appointment today!
IN THE NEWS
Hot Topics
By Our Therapists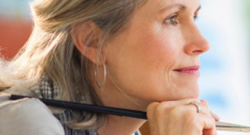 Have you been to therapy and it didn't work or are you currently in pain? Let us show you why Specialized is where the science of healing truly becomes an art.
WHAT YOU CAN EXPECT
OVER THE YEARS
We Have Learned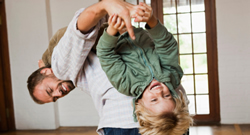 that most pain doesn't happen overnight, it is the result of years of faulty movement patterns. We don't just assess the tissue, we look at your entire body.
TREATMENT SPECIALTIES
SPECIALIZED
Programs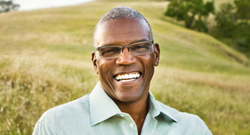 With many specialized treatments and programs. We have a specific treatment and or program that will work to handle your situation for good!
Specialized Treatments & Programs
Just as there are no two bodies that are alike, there are no two injuries that match the same treatment protocol. It's that simple. Understanding this is what makes us Specialized. We take the knowledge we have gained from years of experience, cutting-edge technologies, and implementation of the newest treatment methodologies and then, with an artful eye on each patients' profile, we design a Specialized Treatment Plan. It is this treatment plan that makes us different. It is the success of each of our patients' treatment that makes the difference. We treat everything from neck pain to foot pain, and can give you the best mobility your body is capable of with the right treatments. Neck pain, and any pain that can be felt in your back are very common, and potentially paralyzing injuries that need the best treatment available to ensure they are resolved as best as is possible. Specialized Physical Therapy is the ideal practice to visit if you have any sort of pain in your back or neck.

Specialized Physical Therapy embodies that first adjective in our company name. We are specialized physical therapists who maintain a high standard of care, and keep abreast of all the most modern innovations in our field to provide the best treatment for our patients. This means that we send each of our practice's doctors to continuing education on treating neck pain and other spinal caused ailments. We will not rest on our laurels, but continue to work to provide you with the best treatment possible.