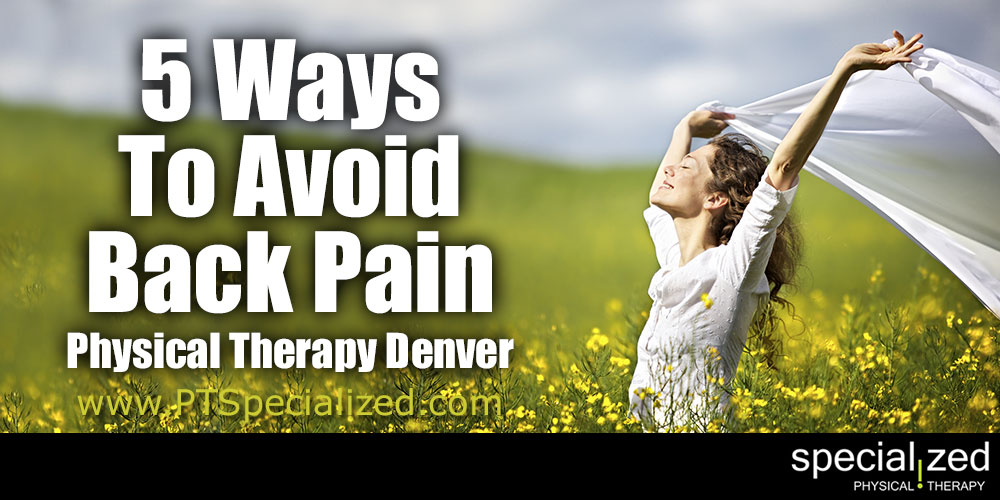 Whether you have had back pain or you just want to avoid ever having it there are ways to keep it from happening. If you follow these tips, you may just keep back pain away.
First, EXERCISE!
Moving regularly is the best way to keep your body and spine healthy. Find something you like to do and get moving! Try to get at least 30 minutes of exercise a day. You can do things like walking, jogging, biking, swimming or whatever else you can do to stay moving. It will also help with the next tip.
If you need to do so, lose weight
Carrying extra weight is hard on your body, including your spine and back muscles. Your spine is designed to carry and distribute your weight, and having extra weight puts stress on it.
Get enough rest
Sounds like a silly tip but getting enough sleep is essential for your health. Are you doing things that don't encourage good sleep, like too much caffeine close to bedtime or too much TV or computer time before bed? Your mattress is another important part of this and should maintain spinal alignment which means your body can relax and you can sleep better.
This one is really important! Be very careful how you lift things
Never bend from the waist to lift heavy items (Moms, this means your toddlers too!) Instead bend your knees and squat while pulling in your stomach muscles. Then as you stand, hold the object close to your body. If you need to move something heavy it's better to push it than pull it. Many, many people have hurt themselves lifting things the wrong way. It's also important how you carry things.
Wallets and purses
Men, your wallet needs to NOT be overstuffed. If you sit on an overstuffed wallet for long periods of time it causes your spine to misalign since your buttocks aren't sitting evenly. Better yet, take your wallet out of your pocket as often as possible. Ladies, you aren't off the hook either! That heavy purse isn't doing your back a bit of good, especially if you carry it on one shoulder. Make sure it has a wide and adjustable strap that is long enough to go over your head. Carrying a bag where the opposite shoulder bears the weight means all that weight is distributed much more evenly.