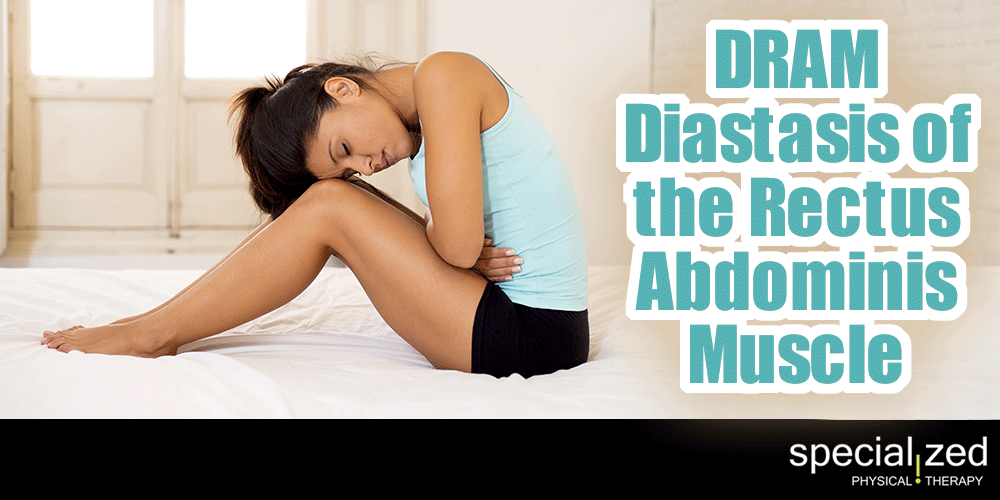 Have you noticed that you've been having back pain and a bulge in the middle of your belly? Maybe some other symptoms too? Wonder what is going on? It could be DRAM.
It is a common condition affecting women during and after pregnancy (50-100%). However, the condition is common in both genders due to aging, weight fluctuations, weight lifting, after abdominal surgeries or other events that result in high pressure within the abdominal wall.
Why do you care if you have a DRAM? The abdominal wall works with the pelvic girdle, back muscles and hips to give the body stability during activities such as walking, squatting and lifting. If one piece of the puzzle is missing, for example the abdominal wall structure, you are at an increased likelihood of injury, impaired function with daily tasks, low back pain, urinary incontinence, fecal incontinence, pelvic organ prolapse and may have compromised protection for organs.
Symptoms of Diastasis of the Rectus Abdominis Muscle (DRAM)
Back pain
Urinary issues
Poor posture
Pregnant looking belly
Gastro-intestinal disturbances like constipation and bloating
Bulge in central abdomen with lifting shoulder off bed
Can this be treated? DRAM can be treated conservatively with physical therapy. Your therapist will perform a thorough musculoskeletal screen and identify contributing factors to your symptoms. Treatment options include bracing, body mechanic education, very specific "core" exercises and functional integration of exercises into activities of daily living.
So don't live in pain. Call Specialized Physical Therapy today for help! (720) 493-1181
Make your life easier and who knows, once your DRAM is treated, maybe you could fit in those old jeans again!