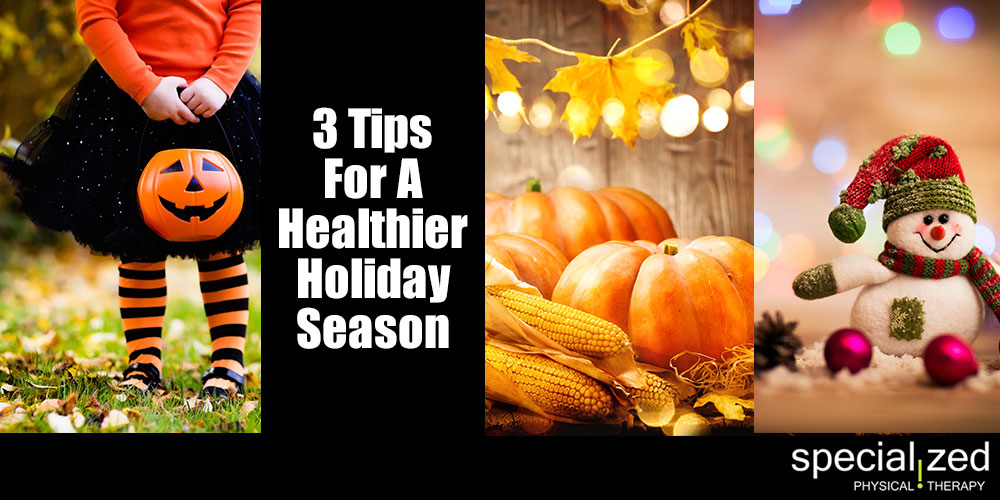 Don't yell at us yet. We know that Halloween is just coming up, but starting with Halloween the fall and winter holidays are soon upon us and with them several reasons that people injure or put themselves at risk of health problems. So start planning now to keep yourself safe and healthy in the upcoming holiday season.
1. You know all those fun decorations?
Some people start with Halloween. Dark and spooky is fun, but hanging the fake spider webs, putting up the witch on the broom and other decorations can be dangerous.
Just like hanging the Christmas lights and putting decorations on your roof or up high on the house, getting up on the roof, or up on a ladder can be dangerous.
Follow safety tips like having someone hold the ladder, not climbing higher than the top two rungs and wearing a safety harness when on the roof is a good idea. Falls from ladders is a huge problem and can seriously harm you.
2. Heavy boxes and packages
At the holidays we also tend to overdo by carrying heavy boxes and packages. Remember that carrying too many shopping bags and/or a heavy purse can put a lot of stress on your shoulders, neck and back.
Remember that when lifting use your legs, not your back, by bending at the knees, not the waist. If a box is too heavy get help lifting it.
3. All the food and goodies
Lastly, don't forget that all that candy from Halloween, yummy Thanksgiving dinner and desserts, all those holiday parties and the Christmas goodies you get in the office, as gifts and make yourself will add pounds.
Carrying added weight can cause or exacerbate injuries or chronic problems. Put a plan in place to help with all of them. Only buy enough candy to give out, or don't give any out. For any party, Halloween or Christmas/Hanukkah, don't go hungry!
Be picky about what you eat at the party and remember that alcohol is nothing but empty calories. Always eat and drink in moderation and don't mindlessly snack as you party.
Thanksgiving dinner is a minefield of heavy comfort foods. Again, eat in moderation. The turkey might need to be stuffed, but you don't!