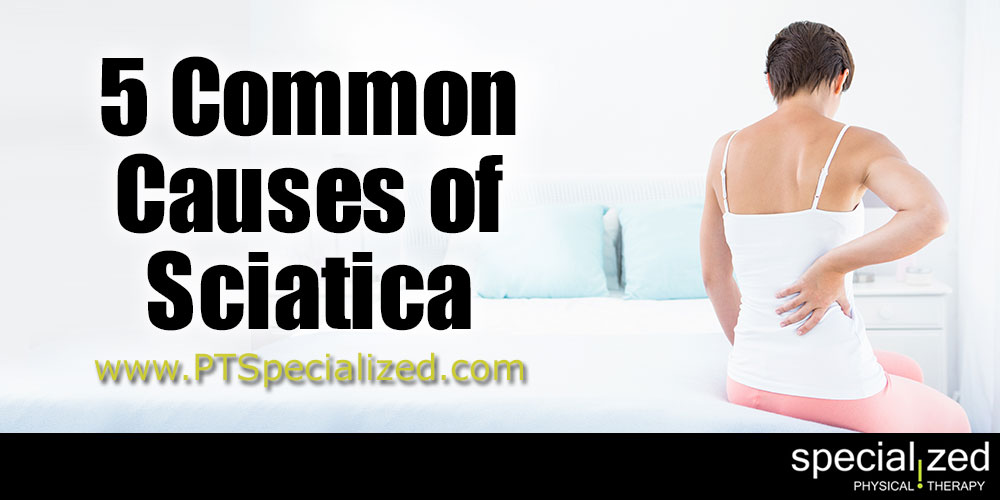 Sciatica is a painful condition where the sciatic nerve in your lower back is aggravated. There are several causes for this. The sciatic nerve is the longest and widest nerve in the human body. It starts in the lower back and runs through the buttock and down the leg and it provides the connection to the nervous system for nearly the whole of the skin of the leg, the muscles of the back of the thigh, and those of the leg and foot. If it is aggravated, it can be debilitating.
Herniated disc
One common cause is a bulging or herniated disc. A bulging disc happens when the gel-like center called the nucleus pulposus remains within the rubber-like outer wall called the annulus fibrosus of the disc. A herniated disc happens when the nucleus pulposus breaks through the annulus fibrosus. In either situation, the disc material can press against a nerve root, like the sciatic nerve and cause sciatica. If it's a herniated disc the disc material has an acid called hyaluronic acid that causes nerve inflammation as well.
Spinal stenosis
Another common cause is spinal stenosis. This is when spinal nerve roots that branch outward from the spinal cord through bone and ligaments are compressed when the passageways become narrow or clogged. If one of those nerves is the sciatic nerve, you get sciatica.
Pregnancy
For half of the population of the world, another common cause is pregnancy. As a woman comes closer to the end of her pregnancy, the weight and size of the unborn child can compress the sciatic nerve, causing sciatica. It can come and go, depending on the position of the baby, and should resolve itself after birth.
Trauma
Trauma to the lower back can also cause sciatica. Accidents, falls, sports injuries or other trauma can cause injury to the sciatic nerve or surrounding tissue or vertebrae. That can cause injury to the sciatic nerve and sciatica.
If you need help with your Sciatica, please contact us for a free Pain Consultation!