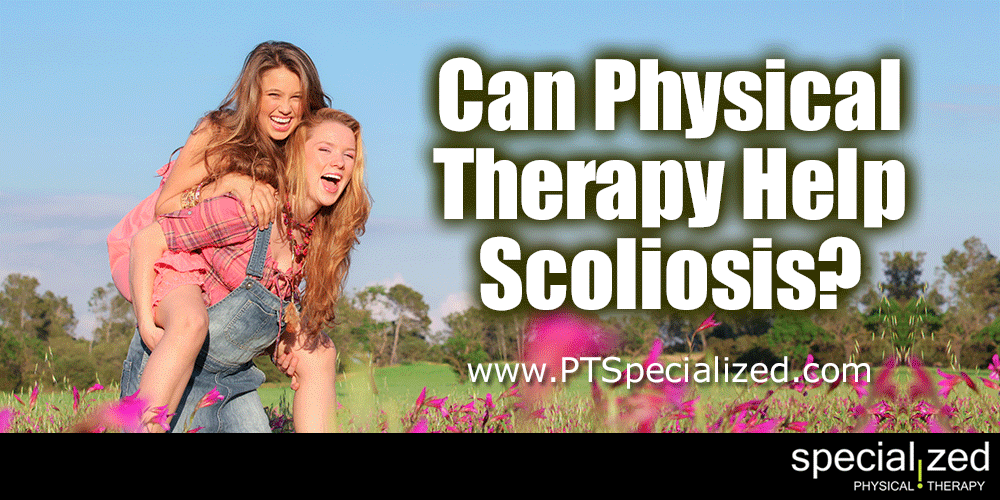 We talked the other day about what Scoliosis is and quite a few people had questions about whether physical therapy could help with this condition.
Scoliosis can be a scary diagnosis for a patient or parents. Visions of surgery or bulky braces can make any parent or teen worry about cost, time away from school and bullying. So can physical therapy help?
The answer isn't a definitive yes or no
Most doctors agree that physical therapy will not stop or slow the progress of scoliosis. That means using it as a form of treatment isn't something that doctors will recommend. Depending on the severity of the curvature they will recommend waiting to see how it progresses, a brace or surgery.
We highly recommend that you both listen to your doctor's advice and seek a second opinion or even more!
Scoliosis can affect you or your child throughout their life and the care and support that is received early can have a large effect on what could be a lifetime condition.
Benefits of physical therapy on Scoliosis
While physical therapy may not help stop or slow the progress, it can provide benefits that may aid in the effectiveness of other treatment options. Any use of physical therapy prior to surgery has been proven to help with healing.
If the decision is to "wait and see" physical therapy can be used to offset the effects of scoliosis and improve the way you hold yourself (posture) so that the curvature isn't as noticeable.
It can also help if you have pain involved in your scoliosis. This happens more with adult scoliosis then teen or preteen, but the benefits for pain relief from physical therapy will make a difference.
Of course, any strengthening of the musculature in your core and spine will benefit you as well.