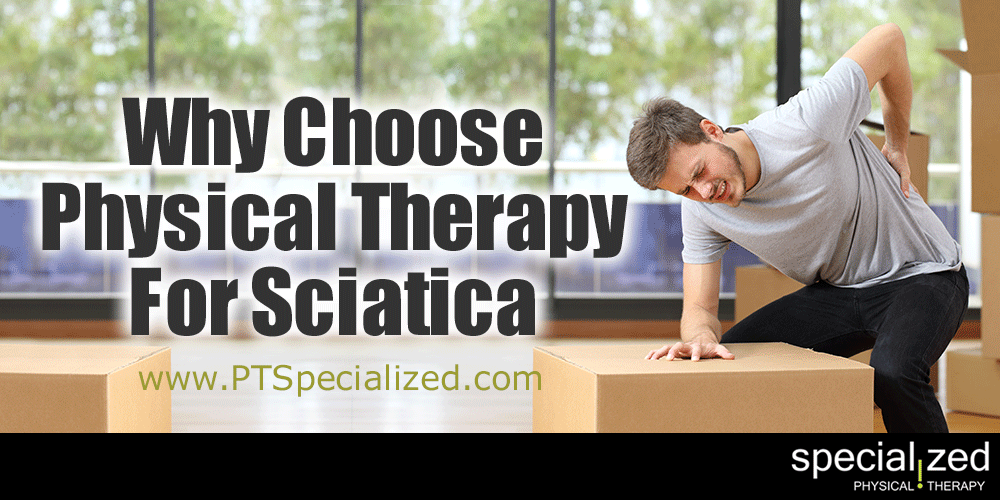 If you've ever dealt with sciatica, you know that getting relief is the only thing on your mind. You also know how frustrating it can be to find that relief. One thing you can try is physical therapy. Physical therapy for sciatica can help, it can help the underlying issue causing the sciatica and also prevent future issues.
Sciatica
Sciatica has several causes, but whatever the cause, it makes pain radiate in the lower back and leg, numbness and /or tingling in the same areas. The sciatic nerve is in the lower back and once it is irritated by a herniated disc, injury or even pregnancy, getting relief is difficult. Sitting bothers it, standing bothers it… no matter what you do it doesn't help.
Consider physical therapy for sciatica
Why? Because it strengthens muscles, improves flexibility and range of motion and helps heal the issues causing the irritation to the nerve. Physical therapy exercises and stretches are customized to what is causing your pain. Even in pregnancy, a physical therapist can give you exercises and strategies that can relieve the stress to the sciatic nerve.
How physical therapy helps
Well the physical therapist will meet with you to do an assessment and then work up a course of treatment to effectively address your situation. The treatment plan will include three main areas: strengthening the surrounding muscles in your core and back; improving flexibility using a series of low impact stretches that focuses on lower back mobility and range of motion; and continuing your treatment beyond physical therapy with a low-impact exercise plan, that includes tasks like walking and swimming.
You can get relief for sciatica. Don't live in pain, contact Specialized Physical Therapy to start your treatment today!