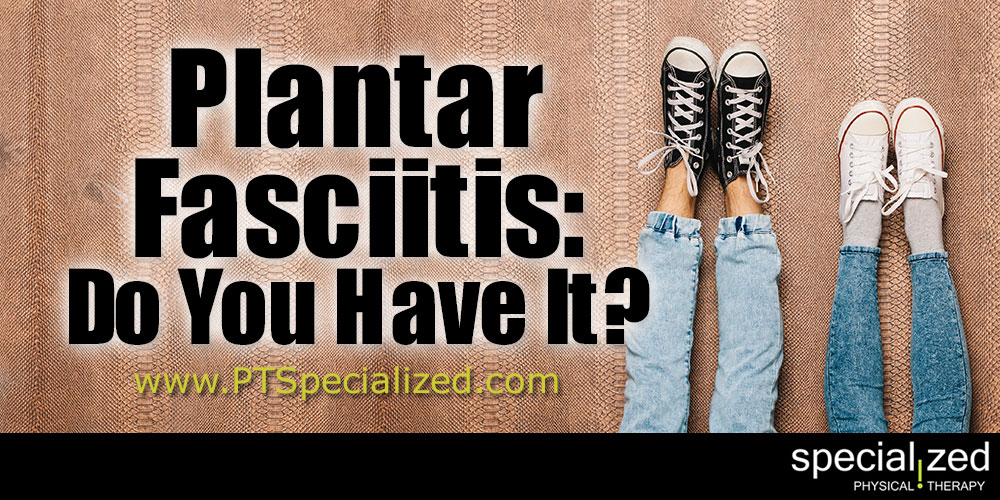 You open your eyes each morning and just know… that first step out of bed is going to be painful. You have plantar fasciitis and it makes walking, especially first thing in the morning, painful.
Degenerative tissue changes
Plantar fasciitis is a condition that occurs when stress to your feet from certain activities cause degenerative tissue changes. The tissue changes cause inflammation in the band of connective tissue that connects your heel to your toes called the plantar fascia. The plantar fascia supports the arch of your foot and provides some of the forces that are required for you to walk.
Plantar fasciitis, the inflammation of the plantar fascia, is a very common cause of foot pain. When mild it just makes walking painful at certain times of the day, like first thing in the morning. When severe it can be quite debilitating and limit your ability to even stand without pain.
So how do you know it's plantar fasciitis?
Well, if you have symptoms like these you just may: pain located near the heel that increases with the first several steps in the morning and after sitting for long periods of time; pain often subsides after walking for a few minutes or warming up during exercise; pain that can also occur when standing for a long time or walking a long distance; and pain that increases throughout the day.
There are also several risk factors that can point to it as well
Things like having flat feet or high arches, participating in activities like running, speed walking and exercises that put stress on the feet. If you have or do these things it's not guaranteed you will get plantar fasciitis, but it makes it more likely.
Treatment
Plantar fasciitis is quite treatable. Physical therapy can help with exercises and stretches or can recommend aid all the way to surgery.
One way you can help yourself is to wear appropriate footwear. If you have either flat feet or high arches, wear shoes that have enough support for your arches. Don't keep wearing sneakers that are worn out. If you run or walk regularly, you need to replace your shoes every 3 months or so.
If you have serious pain, think about having custom orthotics. These shoes help to distribute the forces to the foot while supporting the arches and improving foot mechanics. To fight the pain, ice your foot, and take anti-inflammatory medication like Advil® or Motrin®.
Go see your physical therapist to get the best aid to help your pain. Don't suffer through it, treat it.
If you are in the Denver area, sign up for a FREE Pain Evaluation today to find out how Physical Therapy can help!