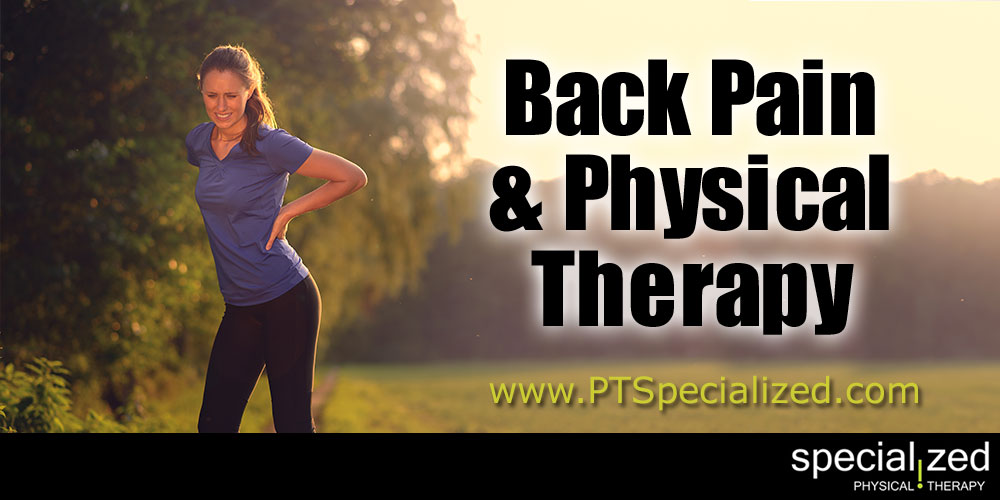 Back pain is hard to live with, but there is something you can do. Physical therapy can and often does help. Not only can it relieve back pain but it can also prevent it.
Specific program of exercise
Studies have shown that the return of back pain after injury can be reduced from the norm of 80% to 30% in six weeks. That's huge for those who worry that no matter what they do after an injury they will still be in pain or it will come back. Those who participated in the study had a specific program of exercise monitored by a physical therapist over a six week period.
The exercise program was designed around research from Australia. The exercises specifically designed to retrain critical muscles. These muscles are important in supporting the back and preventing pain. General exercises are not designed to do this. Being active helps with pain relief, but unless the exercises are specifically designed to deal with back issues, general activity won't help.
Family history and genetics
People are also affected with back pain issues by family history and/or genetics. Other research backs up the fact that if back pain runs in your family, you'll be more likely to suffer from it.
Other factors are your weight and fitness level, as with heart disease, diabetes and other health issues. What can you do? If you know that you have a propensity for back pain issues then watch your weight, stay active and do exercises that keep the back muscles strong.
If you want more information about how to fix your back pain issues, or to prevent them in the first place, contact Specialized Physical Therapy.